Why use Reusable Patient Gowns?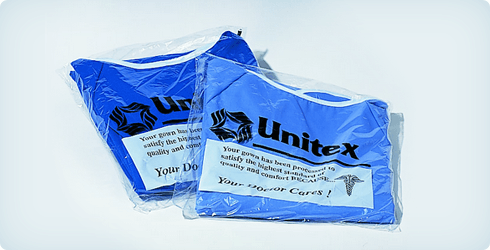 COMFORT: 100% of your patients will agree that reusable cloth gowns are more comfortable than paper, disposable gowns.

COST: Cut your costs in half with reusable gowns.

GO GREEN: Reduce your carbon footprint. Disposable gowns generate almost four times as much solid waste as reusable cloth gowns.

SAFER ALTERNATIVE: Reusable gowns are 70% more effective than disposable gowns in providing a barrier protection against disease and bacteria.