Elmsford, NY, January 2021— Unitex, a regional business with locations throughout the Northeast and a leader in the healthcare laundry industry, is continuing to support its hospital partners in a big way. Despite the challenges due to the pandemic, the team at Unitex is making every effort to continue focusing on the positive and is doing this virtually.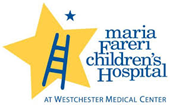 The Child Life and Creative Arts Therapy departments at the Maria Fareri Children's Hospital (a Member of the Westchester Medical Center Health Network) are working to help bridge the gap between home and the hospital by providing developmental and age-appropriate activities within the hospital setting.  The team at Unitex was excited to help sponsor this initiative by purchasing toys and various gifts to help bring cheer to the kids and their families throughout the 2020 holiday season.

In addition to supporting the Marie Fareri Children's Hospital, Unitex is taking part in the "You are the Light in the Darkness" winter program at Phelps Hospital in Sleepy Hollow, New York. Unitex's monetary donation is being used for two special initiatives: the Heroes Tent, a place for the hospital staff refuel, recharge and renew, as well as a light display, aimed to bring warmth and light to the Phelps Healthcare Heroes this winter.
"The holiday season is all about giving back and this year is no different," said David Potack, President of Unitex. "For years we have worked with our partners to create in-person events for their patients and staff, and while we weren't able to do this like previous years, we were still able to make people smile and that is the most important thing."