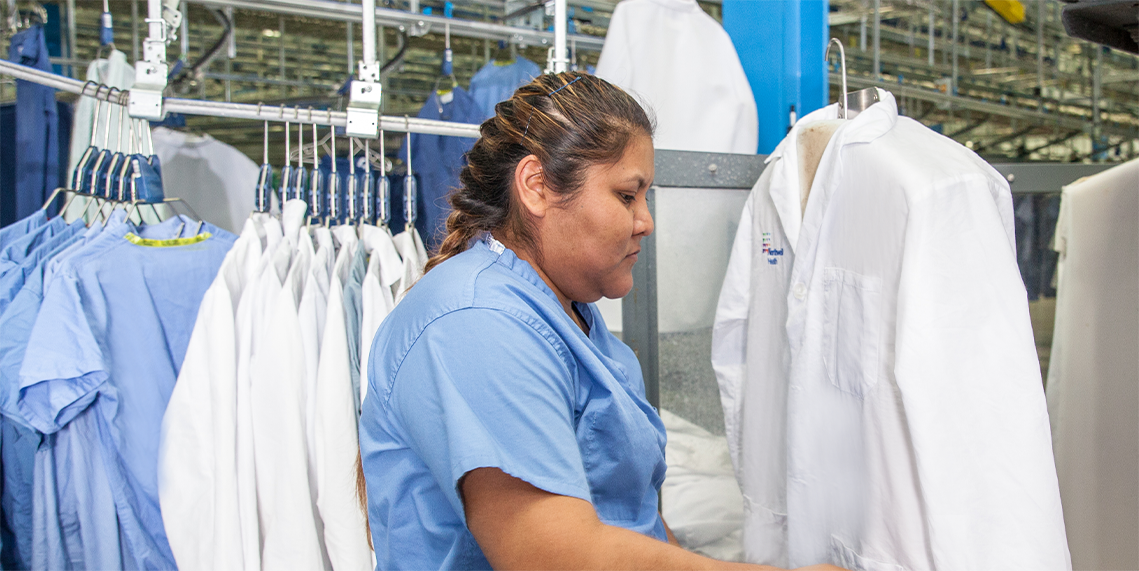 Medical Apparel Services
Scrub Apparel, Warm Up Jackets, and Lab Coats
Complete the look of your professional healthcare team with professionally-serviced medical apparel. We have everything from lab coats, scrubs, warm-up jackets and anything else your team will need for each shift. Our services at Unitex Healthcare Laundry Services are designed not only to satisfy you and your team's need for high-quality linens but also to work towards giving you the linen services that perfectly match your specific and individual needs.
Our medical apparel and linen services come in a wide variety of styles and colors, ensuring we have the perfect item to meet your needs. Our customized medical apparel programs work to satisfy each member of your staff. At Unitex Healthcare Laundry Services, we also offer straightforward billing practices and responsive service to meet your expectations.
Why Choose Unitex Healthcare Laundry Services
Unitex Healthcare Laundry Services is the name you can trust for reliable and quality medical linen services. We have an assortment of high quality linens for various medical facilities and departments for each of your staff. We pride ourselves on services that are not only processed by our experts, but are also processed in some of the most technologically advanced facilities in the country. Unitex Healthcare Laundry Services has more than enough processing plants that specialize in whatever medical linens you may have whenever and as often as you need them delivered. We not only take the bulk and burden of cleaning for you, but we also use the latest in inventory management technology so your storage and costs are managed easily and quickly. Feel free to call us today at 866-864-8399 to experience the best of Unitex Healthcare Laundry Services and start a service with us today!
See Unitex Healthcare Laundry Services in Action!
Tour one of our ultra modern facilities to see for yourself how different Unitex Healthcare Laundry Services is.