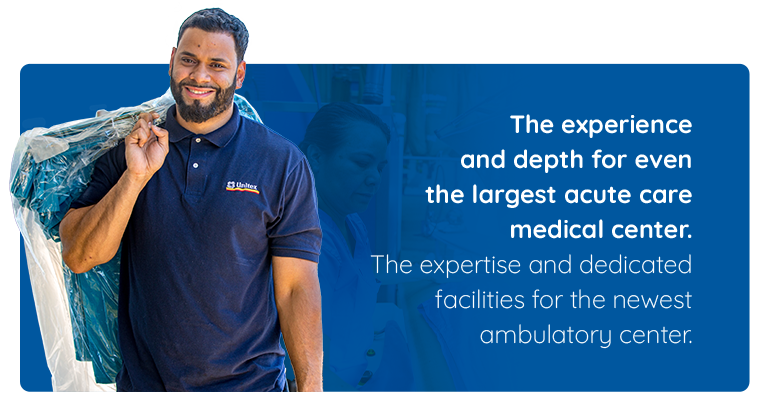 Only Unitex Healthcare Laundry Services does it all.
Leading the way in medical uniform and linen services
For more than 100 years, our family-run business has been leading the way in the medical uniform and linen rental industry. Today, we're the largest family-owned healthcare service provider in the country. Because our family is involved in every inch of the business, our unflagging attention to detail results in a clear advantage for you and your business. Now in our 4th generation, we continue to provide our clients the kind of quality, cleanliness and service that has become the unrivaled standard. We don't make idle promises; we don't cut corners; we always strive to exceed expectations. That is, simply, the way this family business has always been run. And because we closely watch and refine and improve every inch of our business every day, when it comes to laundry, linen and uniforms, Unitex Healthcare Laundry Services gives you a competitive advantage.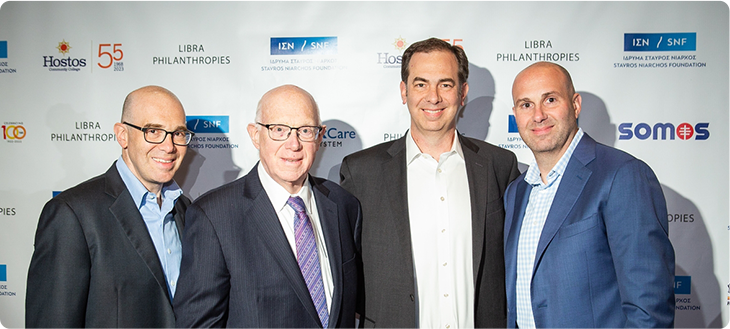 You reap the benefit
For us, our true bottom line has always been what can we do for you…and how can we do it better. At the core of our business is one simple thought: we do what we say we're going to do. That means you get cost effective, quality service reliably delivered day in and day out. Unitex Healthcare Laundry Services has the most rigorous quality control in the industry; we're constantly inspecting your order to make sure our overall quality cannot be equaled. Our employees have been carefully trained to search out items with stains or tears; we inspect at every stage of the process; we either discard or retreat unacceptable pieces – they do not get delivered to you.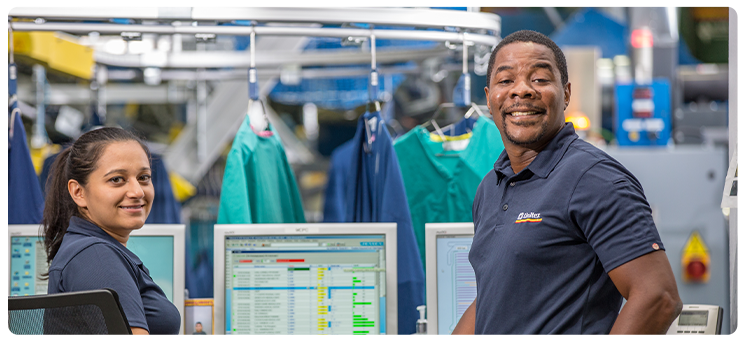 Ahead of the curve
We've never believed in standing still or resting on our laurels. Instead, we're constantly reinvesting in new facilities, refining and modernizing to serve our clients even better. That's why we've built dedicated, state-of-the art facilities for the growing ambulatory market and continue to refine and upgrade our large-scale institutional facilities. Nobody else can meet both these needs the way Unitex Healthcare Laundry Services can. Our facilities are so advanced and so environmentally friendly, in fact, over 1,400 industry professionals from around the world have visited us to see just how we do it. Our expansive product line enhances the overall value we provide our clients. To meet your specific needs, as well as cost containment, we tailor programs on a one-to-one basis. We'd love to show you just how we do things at Unitex Healthcare Laundry Services…call or email us for a plant tour.
See Unitex Healthcare Laundry Services in Action!
Tour one of our ultra modern facilities to see for yourself how different Unitex Healthcare Laundry Services is.