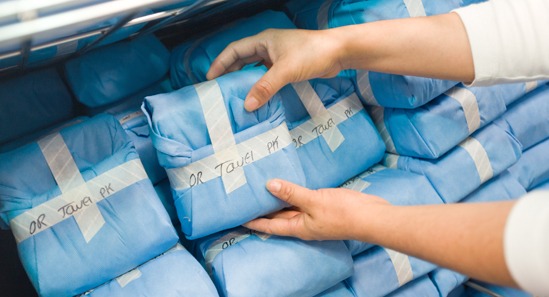 Specialty Linens & Services
No matter your needs, Unitex has solutions.
In place, ready to go.
Over the years, we've continued to grow Unitex to meet all of your linen, laundry, and apparel needs. We make sure that we can handle any and all medical linens that your business requests. We believe that full service means exactly that, meeting all of your needs. That is why it is important to us to always do the small things right. Our Specialty Division offers you a full range of support services that are high in quality, value and consistency.
Specialty Linens and Services Include:
Here we have our specialty linens and services lines for all of the products that your health care business may require. Many other linen providers do not offer some of these specialty linen products, nor do they offer them at our level of quality. Choose the best and stick with our specialty linens and services. Take a look below at some of the products that we are proud to offer, exclusively here at Unitex:
VIP Linens
Resident clothing
Hyperbaric Linens
Sleep Lab Linens
OR Pack Assembly
OR Linen
Microfiber, Dry and Dust Mops
Mats
Cubical Curtains
Unitex values and prioritizes high-quality products and service. It is vital for a medical facility to always have clean and high-quality linen products on hand at all times. Therefore, rely on Unitex to deliver quality linen products whenever you begin to run low. We make sure to launder the products effectively so that it is 100 percent sterile and ready to be used by medical facilities. In addition, we make sure that we deliver our products in a timely manner, focusing first on our customers. Give us a call today to get a free quote on how much our quality and affordable service will cost you by ringing us up at 866-864- 8399.