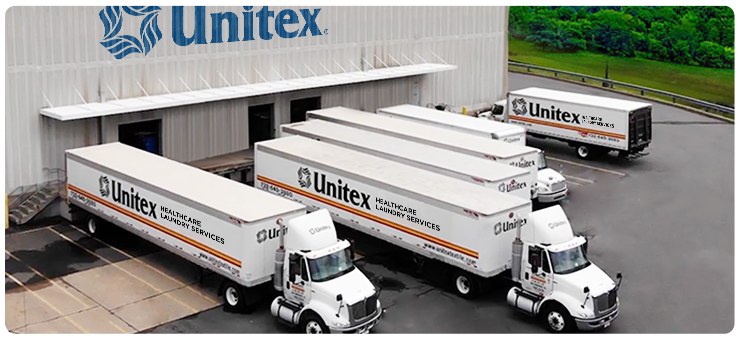 Extended Care & Hospital Linen Services
After all these years, our next delivery is still our most important delivery.
At Unitex Healthcare Laundry Services, we know that for hospitals and other large healthcare institutions, absolute reliability is a prime component of any laundry program. That's why we have made it a cornerstone of our business. We know that an interruption in supply can lead to terrible problems for our clients. So we don't let it happen. We take extra care in our linen service, and make sure that you receive your high-quality linen products on-time in order to keep your business running smoothly.
Uninterrupted Extended Care and Hospital Linen Services and Supply
You can rest assured knowing that Unitex Healthcare Laundry Services provides the utmost extended care and hospital linen services.
Our plants run every day of the year, making sure that there are no off-days for your linens.
We run a single shift that can quickly be expanded to a second or third if needed.
With the most facilities in the Northeast, no competitor comes close to our scope of service.
With our disaster and contingency plans in place, we are ready to handle any situation.

We've invested, and continue to invest, tens of millions in the most advanced, most green, most cost-effective facilities in the industry.

Unitex Healthcare Laundry Services quality control and cleanliness is the industry standard.
We welcome Hospital Infection Control Managers to see us at work.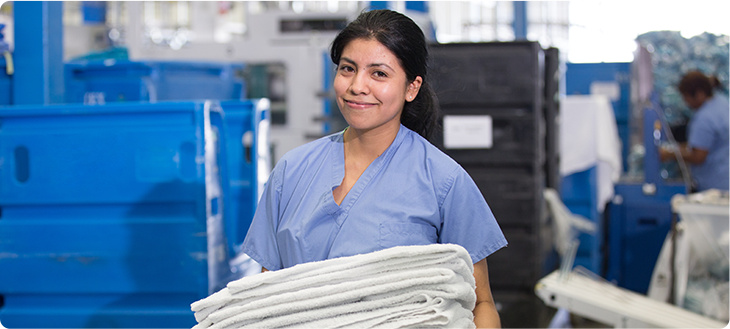 Every one of our more than 2000 skilled employees understands the importance of the work you do. That's one reason they take such pride in the work they do. We know that linen and laundry is not the most important part of your world, but it is to us. Which means that is one less worry for you when Unitex Healthcare Laundry Services is on the job.
See Unitex Healthcare Laundry Services in Action!
Tour one of our ultra modern facilities to see for yourself how different Unitex Healthcare Laundry Services is.