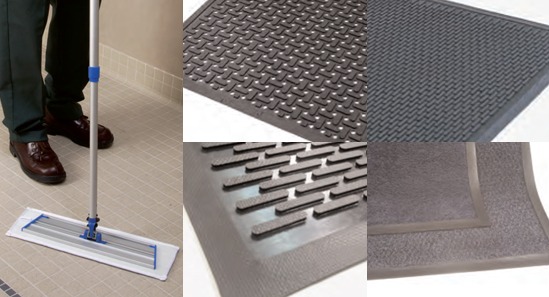 Environmental Service Products
Unitex's line of microfiber wet and dust mops, entrance mats, rubberized mats, and conventional wet and dust mops are qualified in protecting you and your business by:
Increasing safety at your facility by limiting slip and fall injuries
Reducing the possibility of cross contamination with use of Microfiber Technology.
Providing your business with free training seminars to educate your team about Microfiber products and their benefits.
Keep every inch of your medical facility clean, safe, and eco-friendly with Unitex's line of environmental service products. We have everything from safety mats that reduce incidents of slips and falls to a line of microfiber cleaning products that are known to help reduce cross-contamination. Our team can also provide proper training seminars on how to successfully make sure your business is sterile and safe. One of these seminars includes how to effectively use microfiber technology in cleaning hospitals and medical facilities, especially in areas that are in high risk of contamination. Our microfiber products are guaranteed to clean your medical facilities at a higher quality than the average wet and dust mops.
Why Choose Unitex
Unitex has been a leading name in medical linen services. We have been in the business of helping health care facilities and medical professionals stay clean and safe amidst the dangers posed by the hospital environment. Our line of cleaning products is designed in the same quality that Unitex products are known for – compliant with the highest industry standards, made to last, and delivered promptly every single time.  We make sure that we deliver high-quality products to your business on-time, catering to your needs each and every time. To know more about our environmental service products or to schedule a tour of our topnotch facilities, call the Unitex hotline today at 866-864-8399!