The holiday season is a time of the year most people look forward to celebrating. It is a time to make lasting memories with family and friends around delicious home-cooked meals and fun winter activities. However, for those who will be spending the holiday season in the hospital, it may not seem like such an appealing or festive time of year. It is important to make patients feel as though they are not missing out on this special time of year. In order to do this, you need to create a joyful environment and bring holiday cheer to your hospital. This can be accomplished in many ways. Decorating the hospital is a great way to start. Decorate the rooms and hallways with lights, garland, Christmas trees, fake snow, and even ornaments. Patients can even participate by helping create custom decorations. This will help the patients to feel they are still experiencing a little part of the holidays. Another idea is to have special appearances from Santa Claus. This idea more pertains to the children in the hospital, but it's a great way to help children get excited about the holidays and making them feel special and important. The Santa could even hand the children their gifts to spread even more holiday cheer!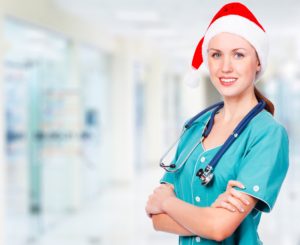 How Unitex Can Help Your Hospital Needs This Season
At Unitex, we believe your patients and customers are the first priority. Make sure they have your full attention by utilizing our custom linen services. Our linen services make it easier for you to focus on what really matters. They include patient apparel and linen as well as medical apparel resident clothing, protective apparel and surgical linen. Contact us today by calling 866-864- 8399 or filling out our online form to receive a free quote today!