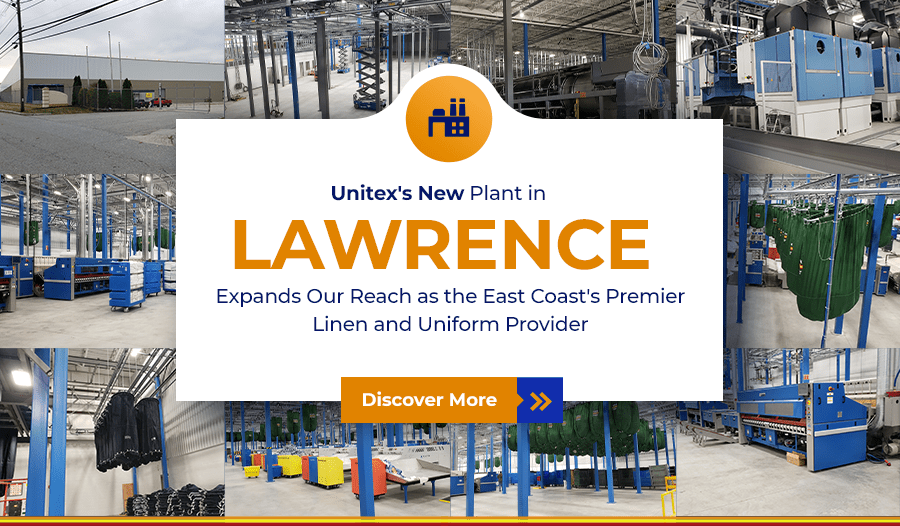 In Summer 2022, Unitex will open a new plant in Lawrence, MA to provide Hygienically Clean service to even more medical practices! 
Plant Details
Dubbed Lawrence 155-A, this plant is a 90,000 square foot facility with 55 workers including management. Opening in the summer of 2022, our Lawrence plant will process 70,000 garments and we plan to continue that output moving forward. We will start with 6 routes on day 1 and will grow to 30+ routes as the Lawrence plant finds its footing.
Why This Matters to You
Lawrence 155-A will allow Unitex to reach further northeast into New England and other nearby states. This includes Eastern Massachusetts, New Hampshire, Maine, and Vermont. Our increased reach means more medical practices have access to TRSA-certified linen and uniform service. It also allows our other plants to focus more on pre-existing clients and make our services even more reliable!
Contact Unitex for More Information
If your Lawrence, MA medical facility is in need of professional, local medical linen and apparel service, give us a call us at (866) 864-8399, visit our website, or fill out the form below for more information!
Contact Form
Unitex Contact Form