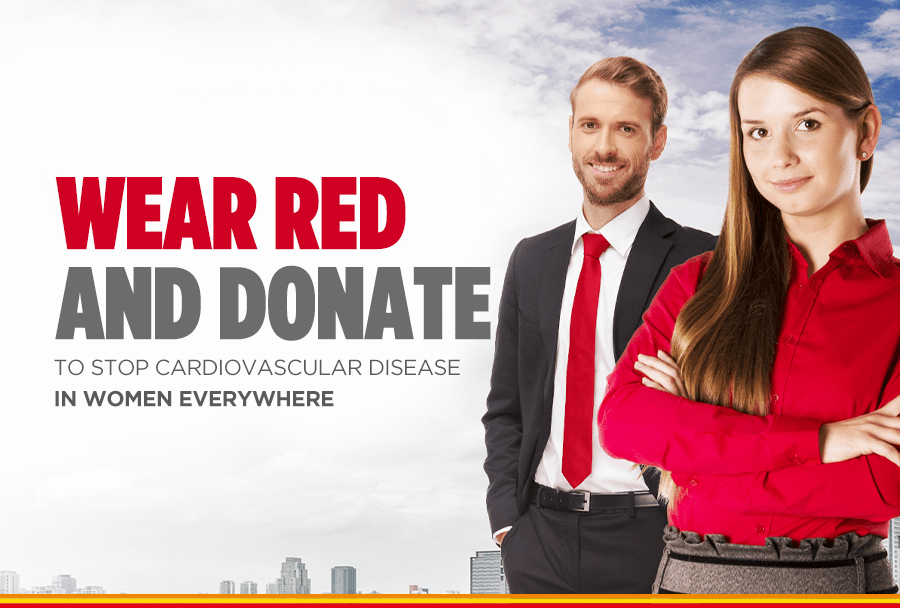 Send your pictures wearing red on Friday to sgershman@unitex.com to be featured in our newsletter.
Cardiovascular disease is the number one killer of women. Let's come together and change that! 
Friday, February 3rd is National Wear Red Day. Join the American Heart Association and Unitex in raising awareness to eliminate heart disease and stroke in women everywhere. 
How to Get Involved
Wear red in any way that you can! Whether it's a scarf, a tie, or an entire outfit, show off your red and encourage friends, family, and colleagues to do the same. Share your photos on social media to spread the word!
You can also donate to the American Heart Association's Go Red for Women campaign here. Your donation will fund lifesaving research, education, and healthcare initiatives for all women. 
Raise Awareness
Cardiovascular disease is the leading cause of death in women. Therefore, it's important for you and those you love to be aware of the warning signs and symptoms. In a life-threatening emergency, every second counts! Check out some valuable resources here. 
Unitex is Going Red!
Here at Unitex, we support the American Heart Association's unwavering commitment to eliminating heart disease and stroke in women all over the world. Support the cause today so that we can have a healthier tomorrow.
Go red on February 3rd and be relentless in support of women's health! For more information, go to the Go Red for Women's website or contact Unitex at (914) 840-3200.