Estimated savings are based on the
following industry standards & averages: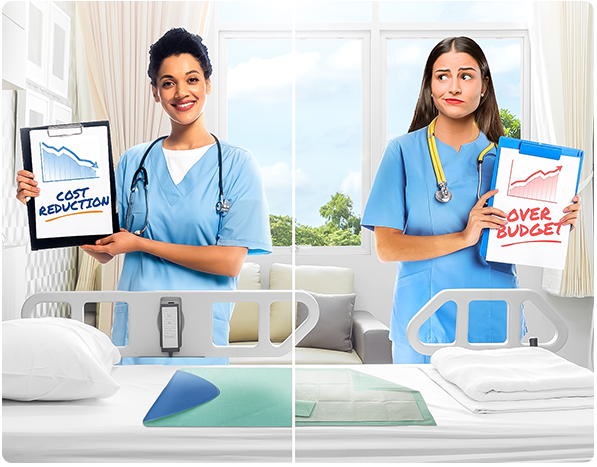 Now a Premium Reusable Underpad
that is Even More Cost Effective
See the Benefits of
Reusables Vs. Disposables
No upfront investment
Locked in pricing vs. variable single use disposables
Not subject to global supply chain disruptions
Larger & More Absorbent Pads
The Responsible Choice for Your
Patients, Your Budget and the
Environment
Effective Moisture Management
The PerforMAX has cutting-edge barrier technology that helps improve your ability to control risk factors for breakdown including moisture, pressure and heat.
Effective Pressure Management
Unlike traditional underpads, the breathable PerforMAX Underpad allows moisture vapor to escape – maintaining cooler, drier and more comfortable conditions for patients.
Effective Temperature Management
The higher the temperature, the more heat is moved away from the patient. The PerforMAX Underpad keeps patients nearly as cool as if no pad were used.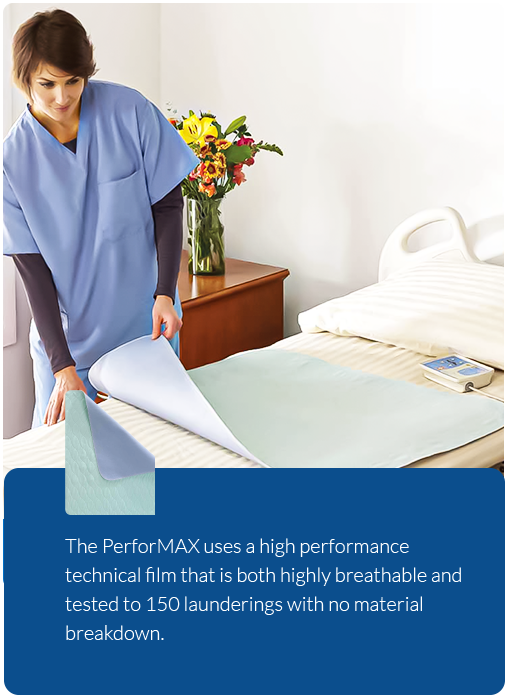 See Unitex Healthcare Laundry Services in Action!
Tour one of our ultra modern facilities to see for yourself how different Unitex Healthcare Laundry Services is.