In these challenging times, safety is our biggest priority. In the medical field, clean, safe uniforms are not only recommended, but essential to the proper functioning of any facility. We encourage you to get your medical uniforms washed by Unitex instead of washing them at home.
Our Hygienically Clean certified facilities are designed to remove even the toughest stains, germs, and viruses out of your medical linens and uniforms. We have the industrial power that household washers don't. Please read our PDF below.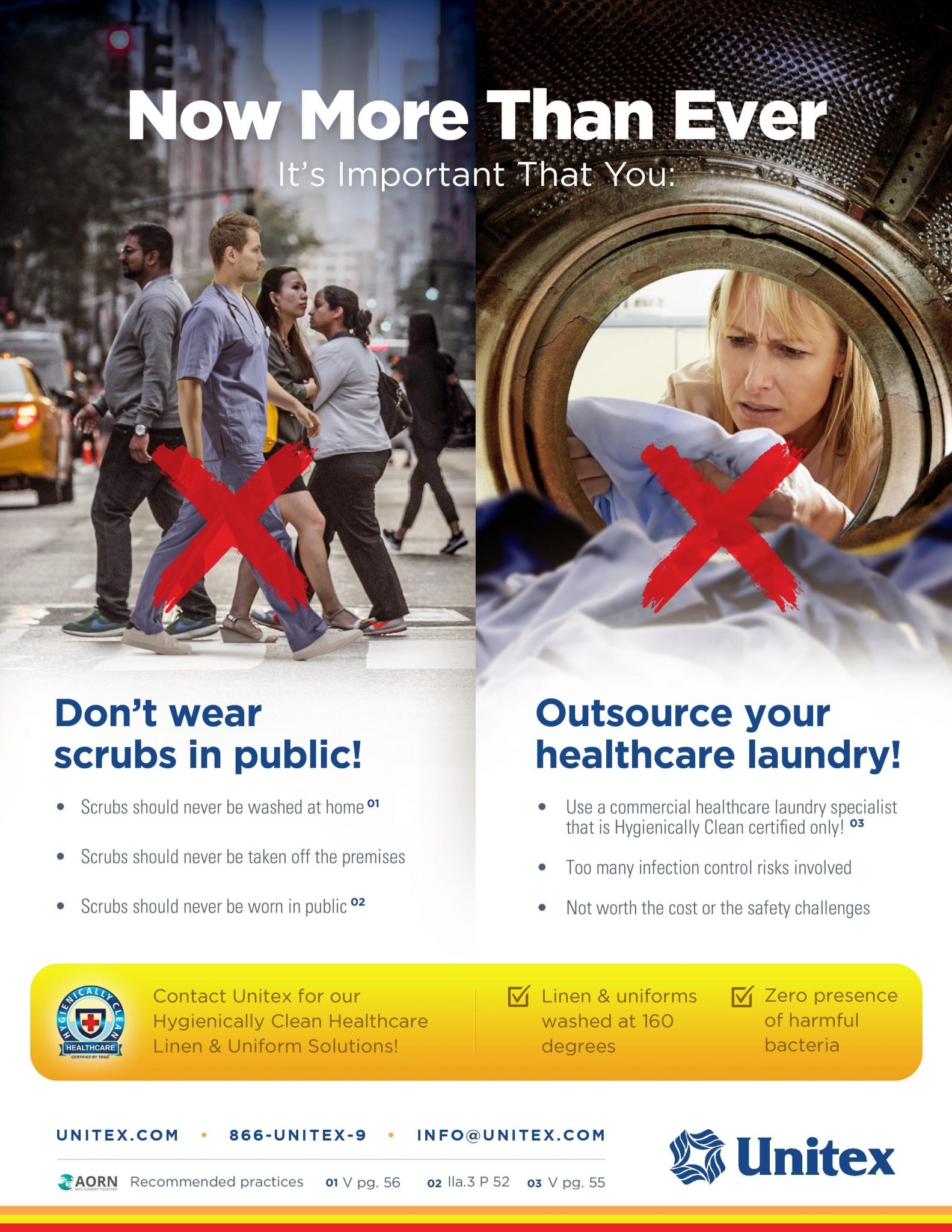 Contact Unitex Today
For top-notch healthcare linen, uniform, facility, and laundry services, call the professional experts at Unitex. Contact us today at (914) 840-3200. Request a free quote here.