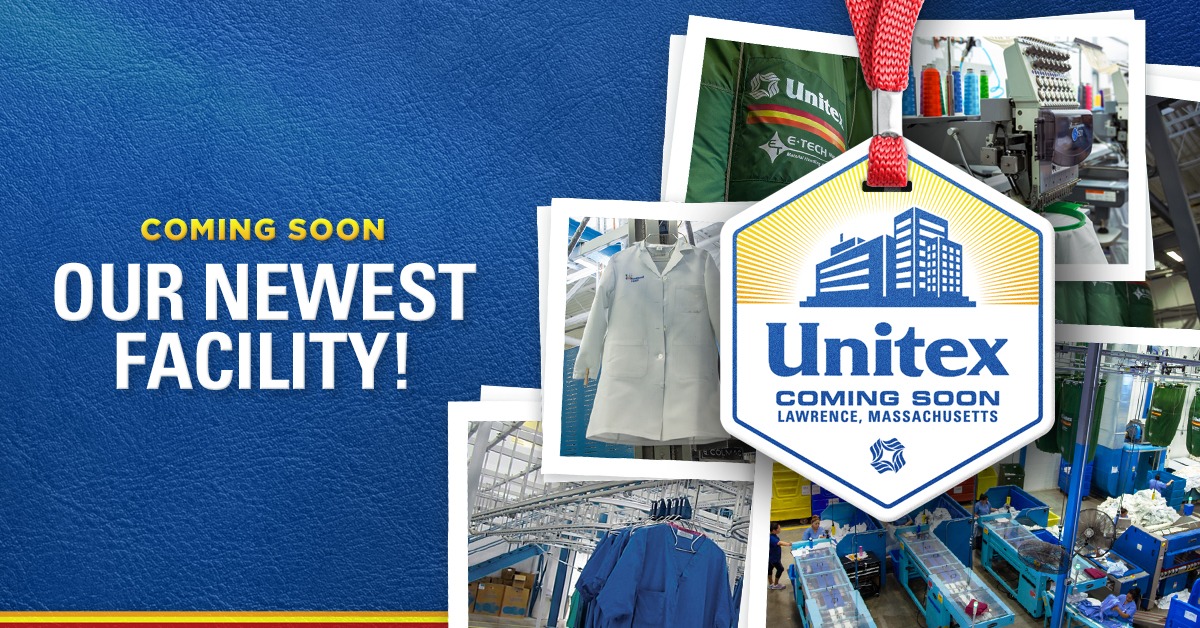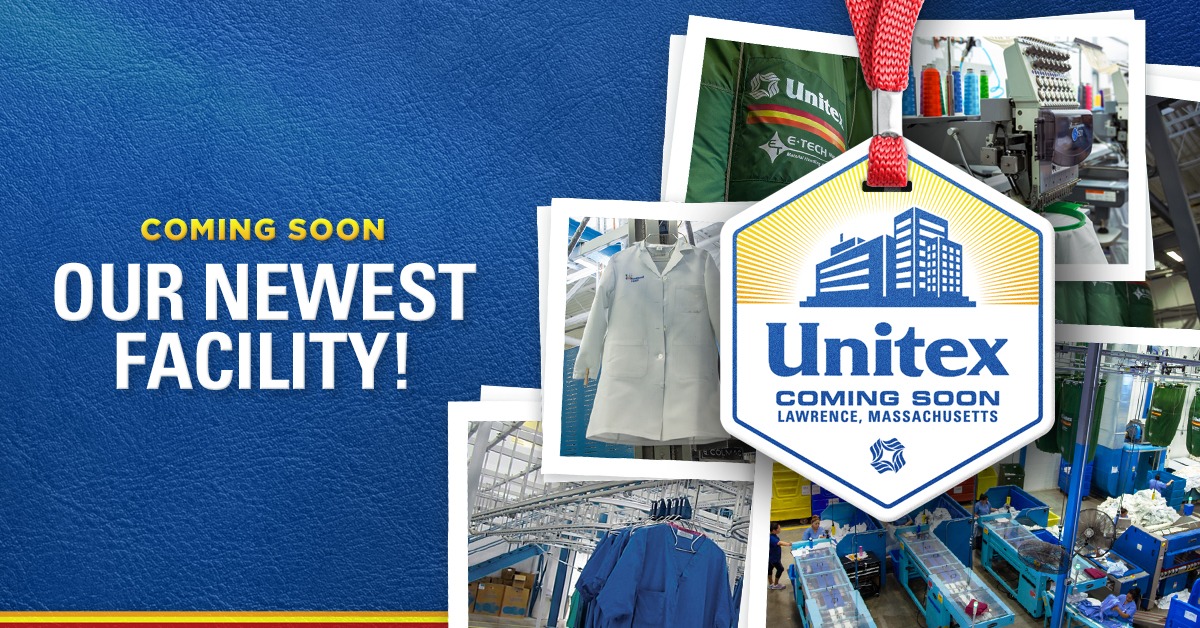 Unitex is happy to announce we are expanding to our newest location in Lawrence, Massachusetts! Previously the home of Crown Brand-Building Packaging, our new, 188,409 sq ft facility was a lonely industrial warehouse just waiting for a purpose. Unitex's expanding operations are always on the lookout for the best people to join our team. 
Situated perfectly at the juncture of I-495 and I-93, this new location will not only expand our operations into more northern and eastern markets, but will ensure expedited travel in all directions. 
There are few things more liberating than a clean slate, and that's exactly what this new plant offers us. Now we have the unique opportunity to outfit it with the latest laundry technologies and machinery. Modern operations and top-of-the-line equipment are at the foundation of a Unitex facility, and our newest Massachusetts plant will be the latest extension of that. 
What Will The 2 Lawrence Plants Provide? 
Aside from the high quality materials and cleanliness standards enjoyed by all our clients, A Unitex processing plant provides closer delivery proximity to our customers, employment supporting the local economy, and community pride. There will always be medical linens and uniforms to launder and care for. Doing the vital tasks that ensures medical-grade cleanliness and hygienically clean products for the surrounding hospitals and medical facilities is a source of pride for our valued employees. We will have an independent plant on the Lawrence property that will be dedicated to the highest quality healthcare uniforms and specialty linen.
What Will The New Plant Look Like? 
We're moving from the planning stage for this new addition to our company into the buildout. What we can tell you is we don't mess with success. For an idea of what it will look like and how it will function, you just need to visit our other optimized, efficient, and clean certified facilities. We're always open to giving tours. Just give us a call at 866-864-8399 and we'll schedule you in!  
What Kind Of Technology Will Unitex's New Plant Use? 
Only the best. Efficiency of our processes is a substantial factor in our success. Making that efficiency a standard requires machines that can handle the hard work and time limitations. State of the art equipment, stringent maintenance schedules, and top of the line monitoring technology keep our operations running efficiently and environmentally consciously.
But Aren't Industrial Laundry Facilities Dirty And Dangerous?
Some maybe, but not ours. Unitex is an industry-leading force in the efforts to make linen and laundry more sustainable and environmentally friendly. Our continual possession of the Hygienically Clean Certification from TRSA is a testament to our ongoing standards of quality and cleanliness. It also means that our facility maintains the highest standards of work environment and safe operation. 
Unitex Is Your Medical Facility's Premier Linen And Uniform Provider
When looking for the right provider of medical linens and uniforms, there's no room for chances. The safety of your employees and patients are at stake with every shipment of linens or uniforms. Only a time-tested, industry leading, and fully accredited provider should be responsible for such an important task. 
That's one of the reasons we're so excited about our Lawrence, MA plant. Soon we'll be able to bring our high-quality service and business practices to our coastal and more northern friends. Few things feel better than a job done well. One of those few things is expanding the reach of that well-done job. 
To experience the Unitex difference, give us a call at (914) 840-3200, visit our website, or request a free quote.